Mcclures Pickles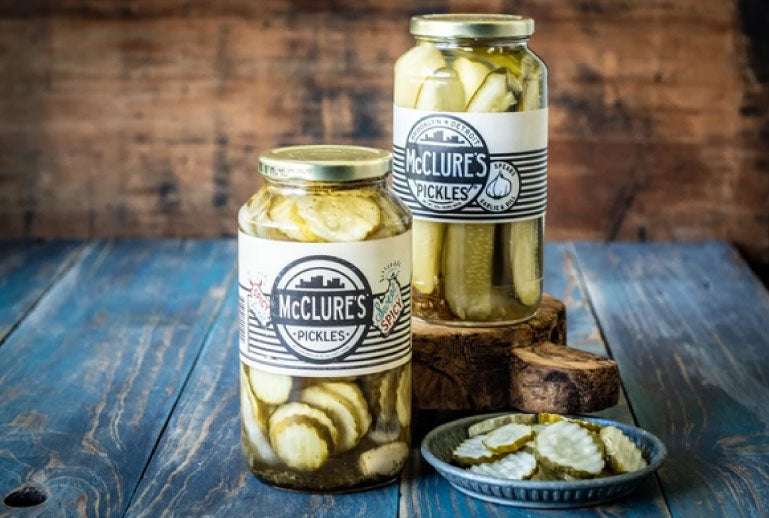 In 2006, brothers Joe and Bob McClure started McClure's Pickles after years of making pickles using their great grandmother Lala's recipe..
They learned how to make the pickles from their grandfather and parents and now continue the tradition just outside of Detroit, Michigan.
McClure's Pickles use as much local produce as possible. Every cucumber is hand sliced and packed in their own factory.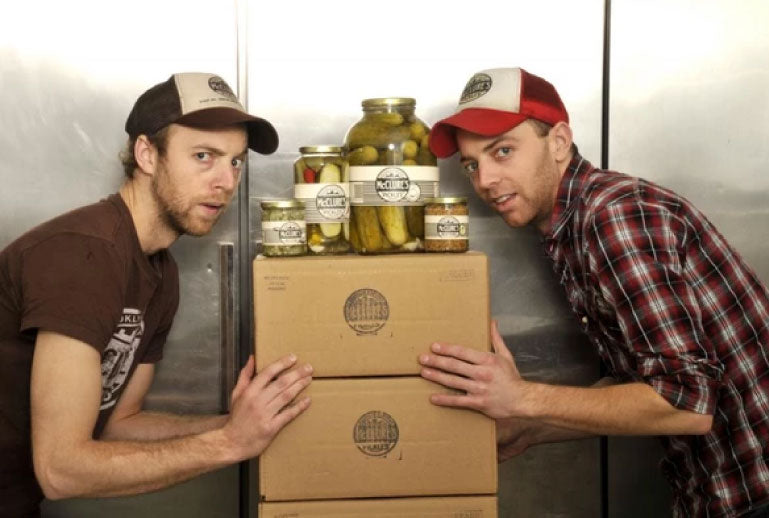 "These are pickup truck, not designer S.U.V. pickles and they are extremely good at what they do" - The New York Times
McClure's Pickles are the best in America, offering traditional hand-cut spears, chip-cut and whole pickles across retail and food service. The flavour profiles of Garlic & Dill and Spicy are carried across the McClure's range of pickles, relishes, chips and Bloody Mary Mix. McClure's products are all-natural, vegan, gluten free, and kosher certified.
"It's rare to fine a line of prepared foods in which every item is delicious. McClure's is one"
 - Martha Stewart Living
McClure's Pickles Australia